นับว่าเป็นเรื่องราวดีๆ ในช่วง Work from Home ของพวกเรา #CheezeLooker ที่ได้มีโอกาสพูดคุยกับศิลปินที่กำลังน่าจับตามองสุดๆ ตอนนี้อย่าง "Casey Luong" หรือที่เรารู้จักกันดีใน Stage Name ว่า "keshi" ผู้เป็นทั้ง Music Producer, Singer, Songwriter

เขาคนนี้คือชาวอเมริกันเชื้อสายเวียดนามวัย 25 ปี จากเมือง Houston, Texas ที่มีประวัติความเป็นมาน่าสนใจ เพราะนอกจากจะมีพรสวรรค์ด้านเสียงเพลงแล้ว keshi ยังเคยเป็น Registered Nurse หรือพยาบาลวิชาชีพ ก่อนออกมาทำงานเพลงแบบเต็มตัว (เพราะต้องเดินสายออกทัวร์ยาวๆ...ดูได้จากสถิติเมื่อตอนประกาศ "Skeletons Tour" 5 เมืองในอเมริกา ที่บัตร Sold Out อย่างรวดเร็ว จนต้องเพิ่มรอบโชว์เพื่อแฟนๆ!)



เรารู้จักเขาจาก EP แรกๆ ในยุค SoundCloud Era...





แนวเพลงของ keshi คือ Lo-fi Hip Hop/ Alternative/ R&B/ Easy Listening หรือถ้าจะเอาจากความรู้สึกเรา มันก็จะเป็นมวลสารแบบเหงาๆ โดดเดี่ยวๆ หน่อย อย่างเช่นสองเพลงนี้...





ปัจจุบัน keshi เซ็นสัญญาอยู่กับค่ายเพลง ISLAND Records ค่ายเดียวกับศิลปินรุ่นพ่อ รุ่นพี่ในตำนานมากมาย ไม่ว่าจะเป็น Amy Winehouse, Pulp, Mumford & Sons, The Killers และ The Weeknd เป็นต้น ล่าสุดเขาเพิ่งปล่อย EP อัลบั้ม Bandaids ที่มีกลิ่นอายดนตรีแจ๊สและ R&B ในอดีต มาผสมผสานกับความเป็น Hip Hop ในยุคนี้


เอาล่ะ เพื่อไม่ให้เป็นการเสียเวลา มาเข้าบทสัมภาษณ์ที่เราคุยกับ "keshi" กันเลยดีกว่า...
#1 Heyyyy...keshi, to start out could you describe yourself with 3 songs…
I'm not sure if these describe me, but the first 3 songs off the top of my head are:
Thug Life - Brockhampton
Edge of Desire - John Mayer
Psycho - Post Malone
Definitely my top 3 favorite songs ever!
#2 Describe your current mood.
There's incense burning in my room right now, so currently feeling very zen.
#3 Tell us something many people don't know about you.
I play way way way more video games than I probably let on, Escape from Tarkov currently has my full attention. Props to you, Nikita.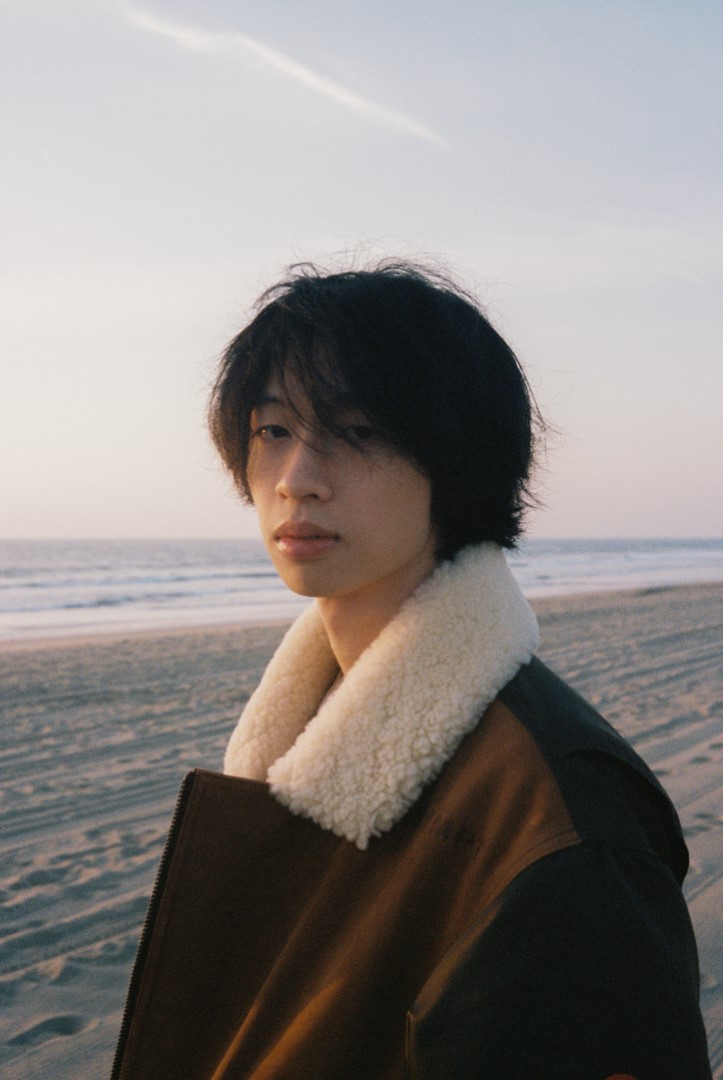 #4 Describe your personal style.
Love eccentric clothing and colors, wide fits are fun right now. Japanese street-inspired silhouettes too. There's a current 1/1 trend for handmade/altered clothing that's poppin right now, I've recently copped a lot of stuff from artists I like on Instagram.


#5 The story behind your latest photo on Instagram?
I literally just posted today it's actually about a flash sale bandaids EP related merch drop that's happening right now haha... I'm sporting it in the photo to show what it looks like on person.


#6 When did your passion for music begin?
Definitely when I picked up the guitar around 12 or 13 years old. I don't think anyone really expected me to take to it like I did, not even me. I was glued to it. Every time I got home from school the first thing I'd do was throw my backpack on the floor and pick up my guitar and play for hours.


#7 Music you grew up listening to?
All Time Low, Never Shout Never, Jason Mraz, John Mayer, Ed Sheeran, and various others in between. It's since shifted to R&B and Hip Hop via Drake and Bryson Tiller, and most recently I've been in love with Brockhampton and DEAN.


#8 Could you share with us your life when you're an RN (Registered Nurse)?
I don't think I've ever worked so hard in my life. It was a hard time but I learned a lot from it, and I appreciate the new perspective it's given me in my own life.
#9 Have you ever thought that one day you can go this far? (Gaining millions and millions of plays!)
Of course I'd always dreamed of it happening, but I never thought it'd actually come true. Still feels like I'm dreaming, honestly. I can't believe that this many people listen to the music I make in my home studio.



#10 Which artist do you want to collaborate with?
John Mayer, for sure.

#11 Which track you've done so far is your favorite?
It's a track on the bandaids record called "alright". I love the production on it, so happy with how it came out. Also, I think the melodies I wrote for it are pretty solid if I do say so myself.
#12 About your latest single (Blue). Could you tell us about what inspired it?
It's a song about missing friends. After graduating college we all moved onto our separate lives and I was having a hard time coping with their not being next to me.



#13 What keeps you motivated?
Honestly it's the fans, the fact that they listen, and that they keep asking for more. It makes me feel like I have purpose. Thank you to all of those who listen.
#14 Do you have any hobbies aside from music?
Playing video games with the homies. It's how we catch up and hang out even when we're all in different places.
#15 What can you tell us about what you're working on?
Currently working on the next record after this one, and it's about half way done. Can't spoil anything else for you, though.
#16 Who are you currently listening to in this moment?
Brockhampton, they're absolutely nuts. Love them, so talented.
#17 So, Have you been to Thailand?
I have yet to go to Thailand, but I would love to.
#18 Any favorite Thai food? LoL
Every single time I go to a Thai restaurant, I always order a fried fish dish with chili based sauce on it. So delicious.


#19 What makes you happy?
Still trying to figure that out, but making music that fans will love makes me the happiest
#20 Last question: What advice would you give someone who wants to make that jump into the music scene?
I'd say to do what you love and to do it relentlessly. The only thing stopping you is yourself.


Well, please say something to your fans in Thailand…
To all who listen in Thailand, thank you so much. I can't believe that my music reaches all the way across the world. I hope to visit Thailand in the future!





แก้คิดถึง keshi ด้วยการตามไปฟังและดาวน์โหลดเพลงทั้งหมดของเขาได้แล้วที่นี่ >> https://keshith.lnk.to/fansFP


#CheezeLooker #SpecialInterview #keshi #LookerSpecialInterview #LOOKER


Special Thanks: Universal Music Thailand, Instagram: @keshi